Solplanet at SEC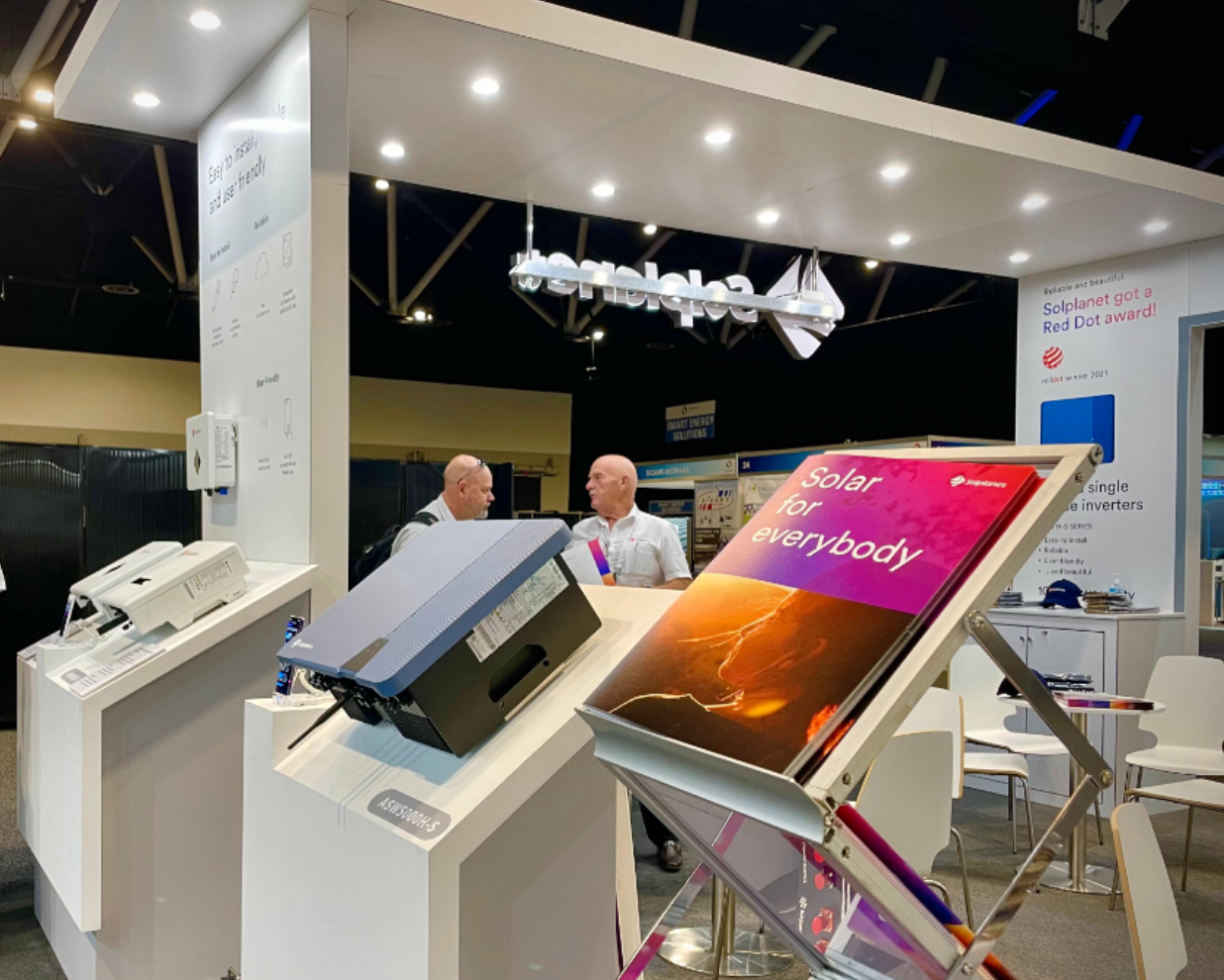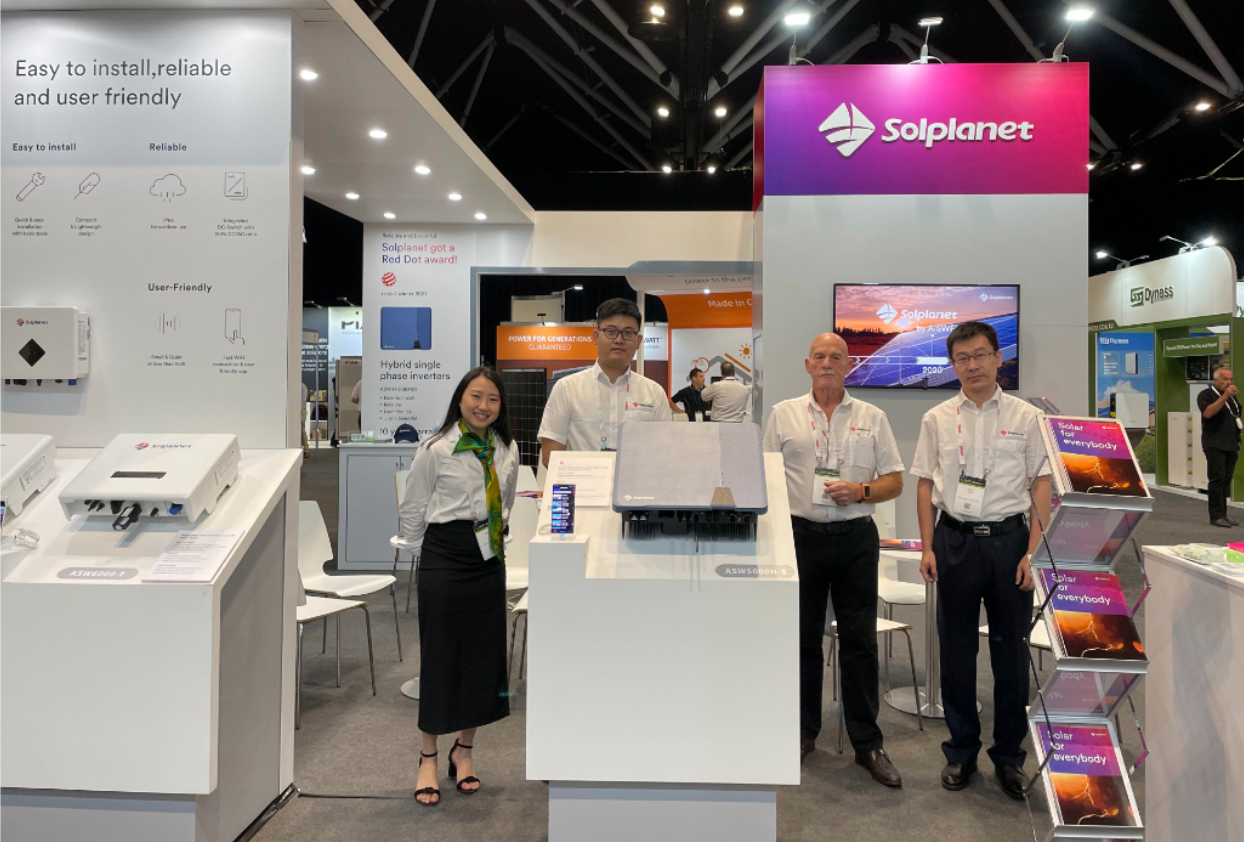 The Smart Energy Council promised another year of innovation for the renewable energy sector in Australia through the success of the SEC 2021 exhibition and conference officially held at the ICC Sydney. 
 
The event welcomed all delegates of the industry in connecting with potential prospects and abundance of opportunity, as well as showcasing the latest, up and coming technology to the local Australian market.

Solplanet, capturing the attention of wide audiences with the presence of a vibrant exhibition booth following its brand colour scheme of the purple pink gradient, making it hard to miss from the sea of crowds. Solplanet was excited to showcase its range of solar inverters, especially it's newly released Hybrid Single Phase inverters (ASW H-S series). The 2021 Red Dot Winner accolade awarded to the Hybrid series was a first glimpse for many and was definitely a highlight of the two-day event.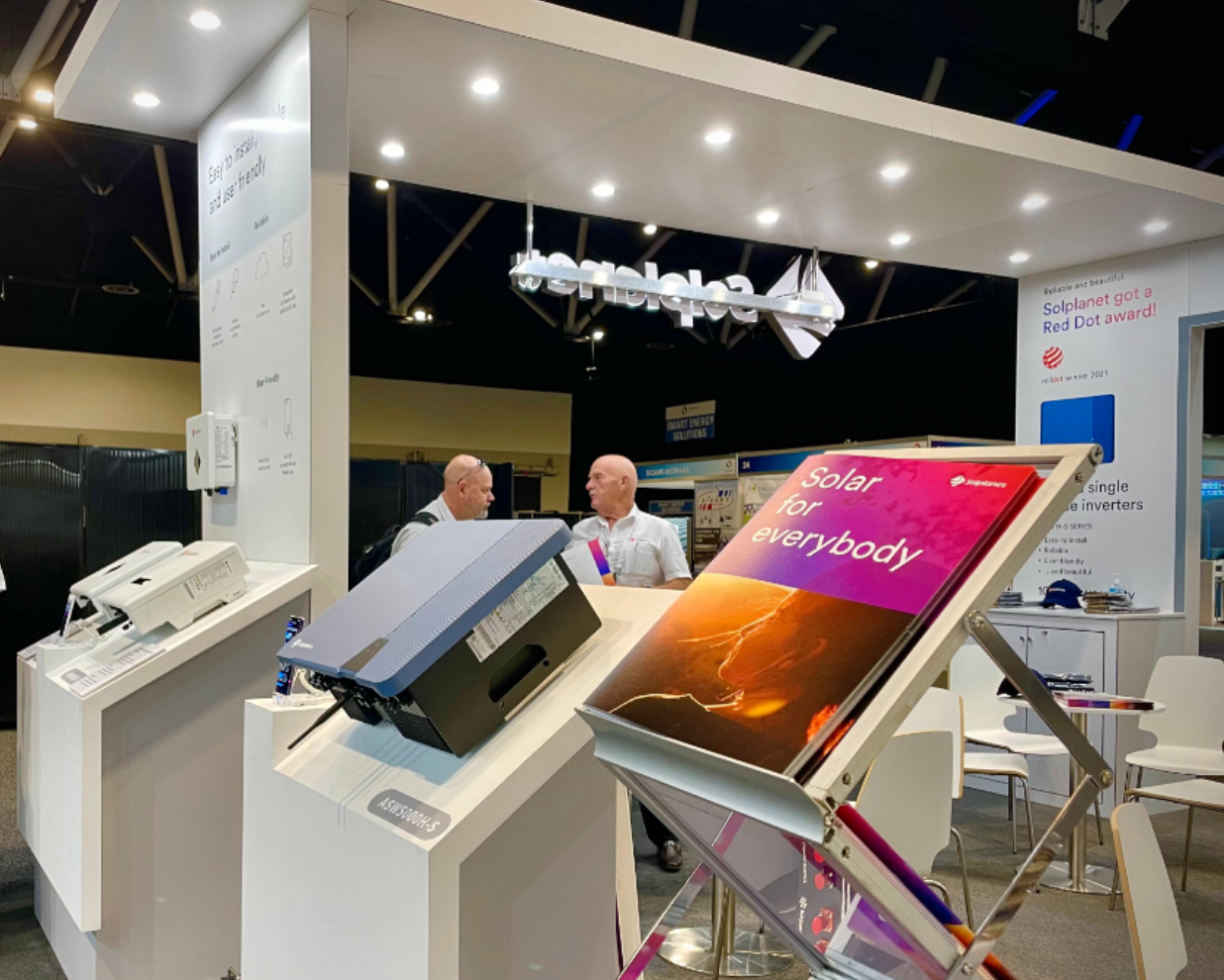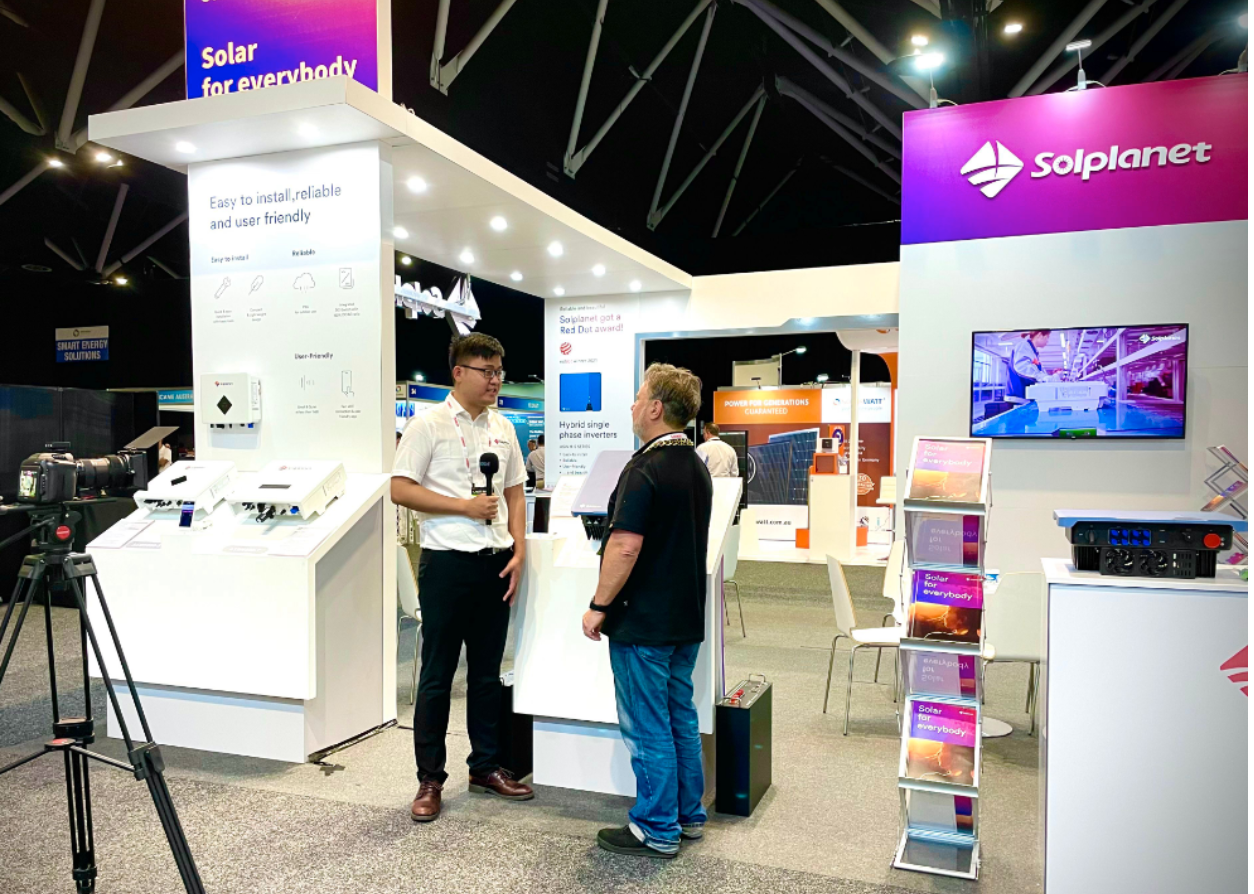 Our key Australian team members all prepared in welcoming visitors to share the participating opportunity to 'win a hybrid' at the Solplanet booth. Peter and Maureen showcasing our range of inverters available to the local market, with the help of our valued technical engineers, Andy and Ian answering all the technical inquiries as well as sharing the specifications of our inverters.