Belgian Ecostal Lists Zeversolar Inverters
Sart-lez-Spa/Cologne, March 9, 2018 – Belgian photovoltaics wholesaler Ecostal is now offering its customers the entire inverter product range of SMA subsidiary Zeversolar. This means that single- and three-phase certified Zeversolar inverters with power of 1.5 kW to 20 kW are available across Belgium within 24 hours.

Ecostal headquarters are located in Wallonia and the company has two logistics locations with storage space of more than 3,000 m2. All components for constructing PV systems are included in the supply range. Since its establishment in 2008, Ecostal has shipped products for more than 20,000 systems in all the Benelux countries.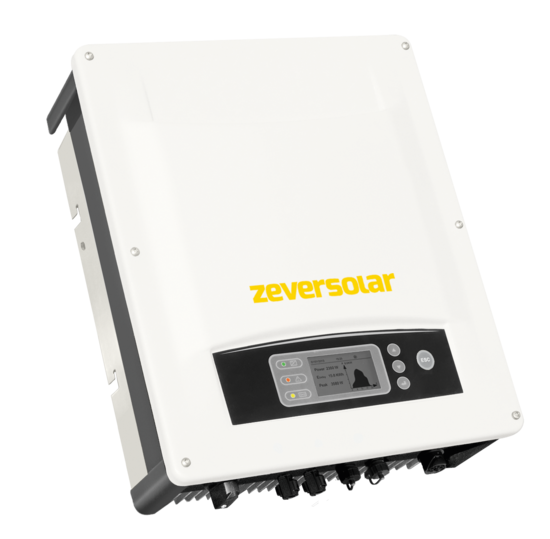 "The Zeversolar devices supplement our product range with affordable, simple and reliable devices," said Claudio Lot, general manager of Ecostal. "They are particularly suited to cost-conscious operators who don't want to forgo quality, good monitoring and reliable and quick service." In Germany, Zeversolar operates a European service center that can provide a replacement device within a few days.

Andreas König, sales director Europe at Zeversolar, anticipates that the Belgian market will grow again over the coming years: "We have already been active in the Benelux region for years, and we are currently seeing that interest in photovoltaics is again increasing in Belgium. The cooperation with Ecostal is an important step toward also being able to quickly and reliably deliver in a growing market."

For users of its products in Belgium, Zeversolar provides in French and Dutch all of the necessary technical information, free cloud-based monitoring software Zevercloud and planning software ZeverPlan.

About Zeversolar

Zeversolar is a subsidiary company of the leading inverter manufacturer SMA Solar Technology AG. The company, which was founded in 2007, manufactures reliable and low-cost photovoltaic inverters characterized by their high quality and durability. Zeversolar has branch offices in Germany and Australia and has more than 290 employees. Zeversolar's European service center is located in Germany.

More information: solplanet.in